A pictorial glimpse into Stinky Snake's journey through the Emerald Isle to free his family from Skunk, the leader of the skunks. With the ability to throw coconuts by one or more with the coconut cannon, to clear out the nearest ten skunks with a loss of health, to bump into skunks, to push skunks off the platforms without getting punched by skunks, and stomp on skunks–Stinky Snake is on the way to victory in finding his family and eliminating Skunk and all of his followers.
Screenshots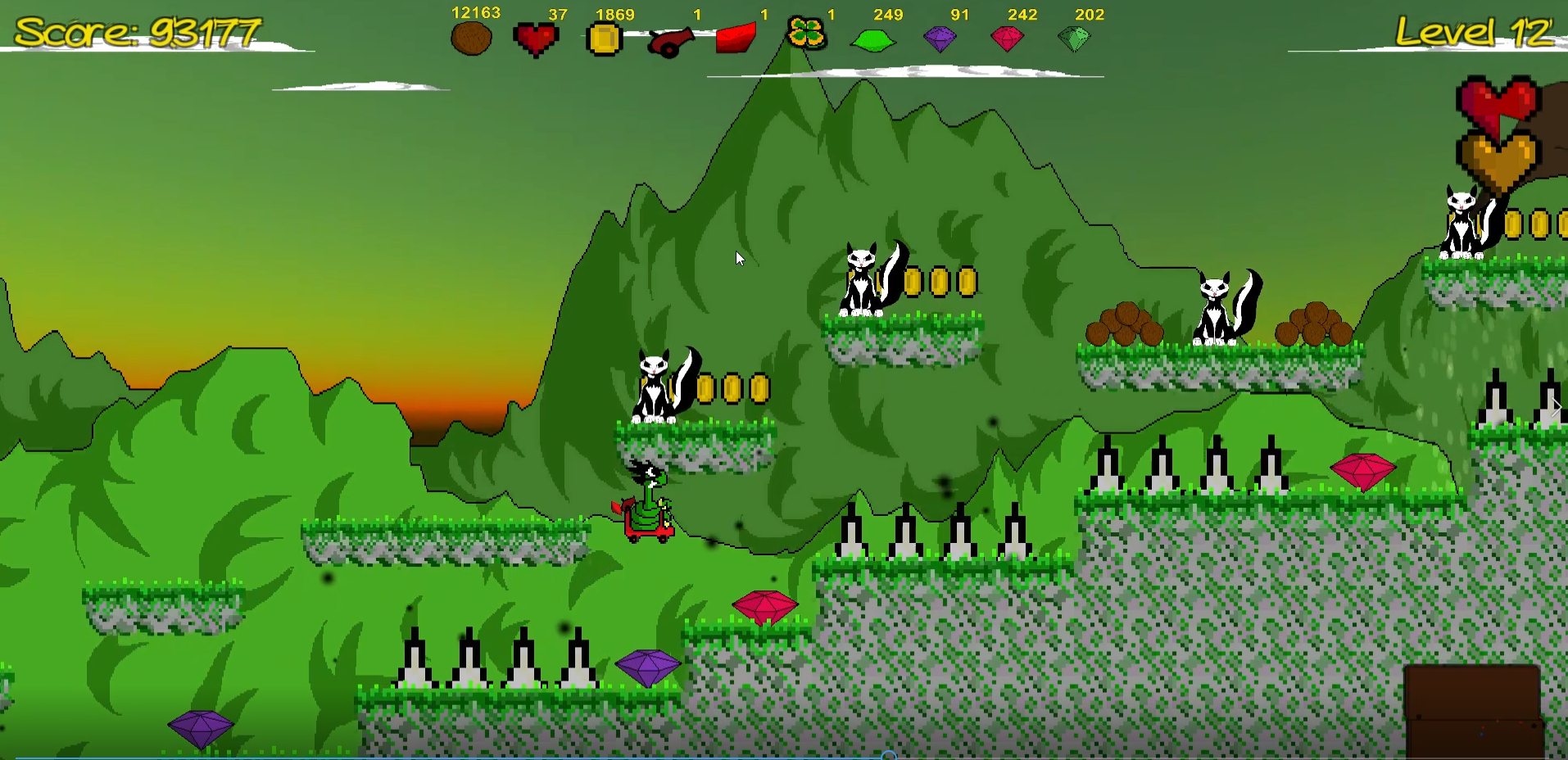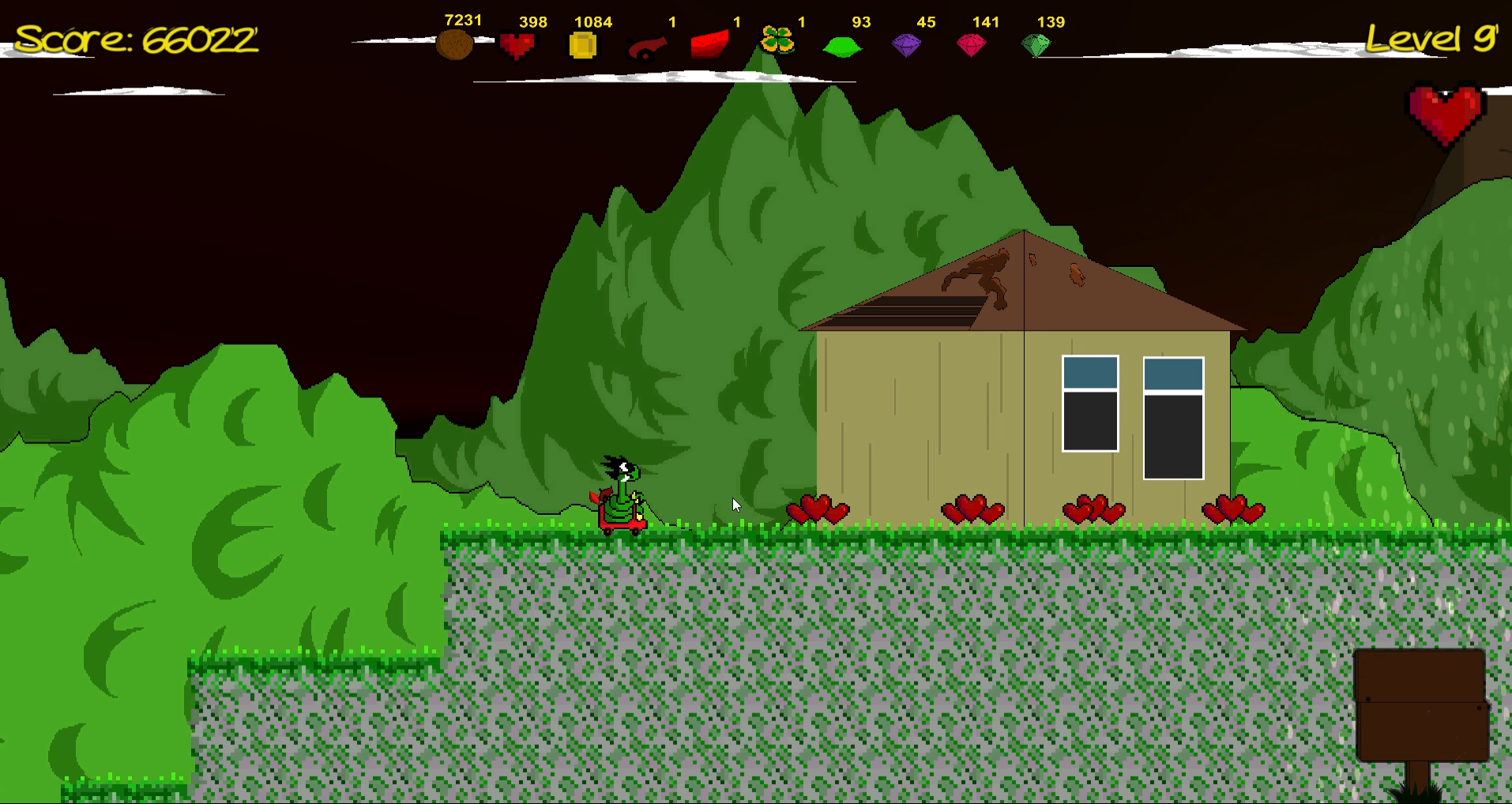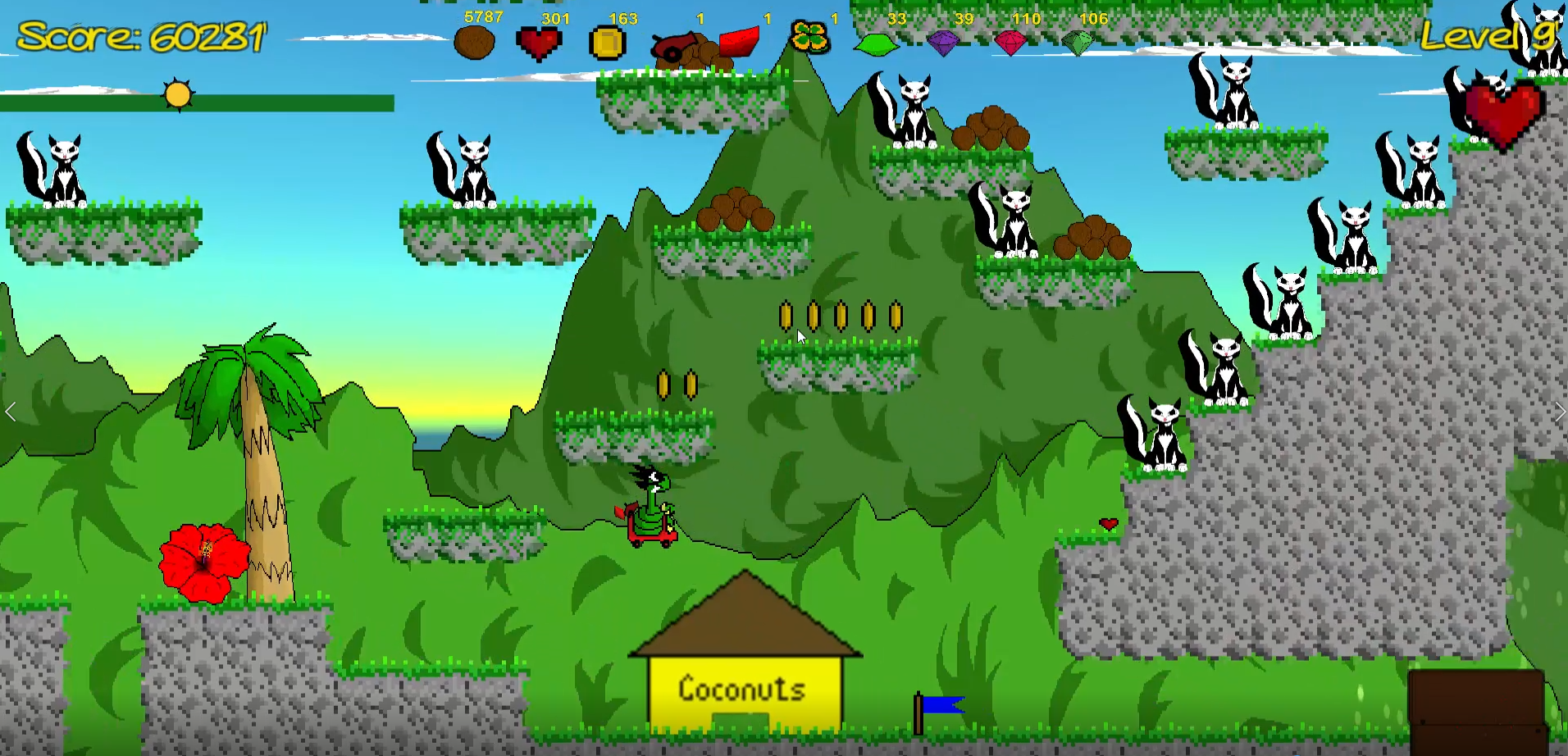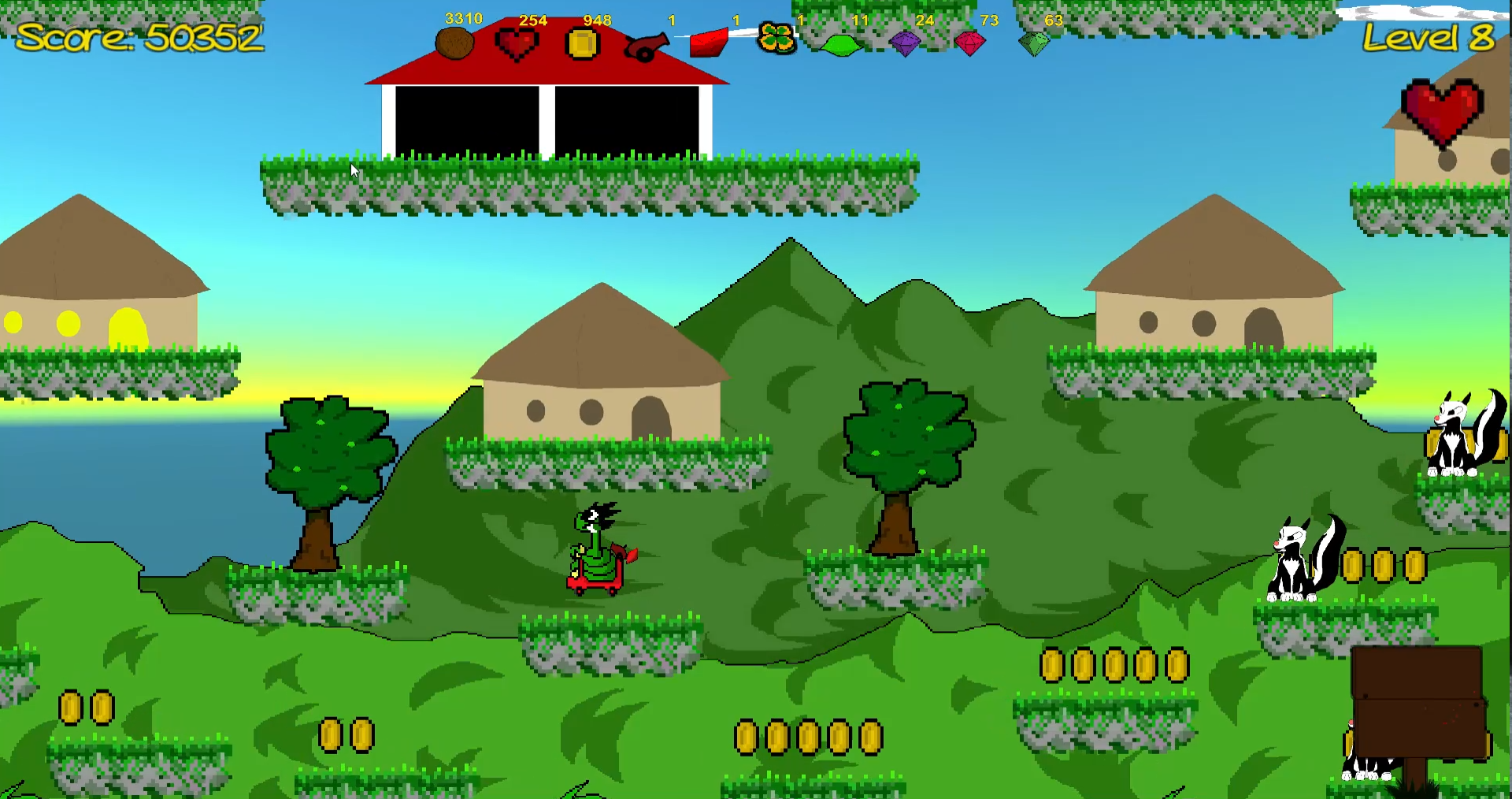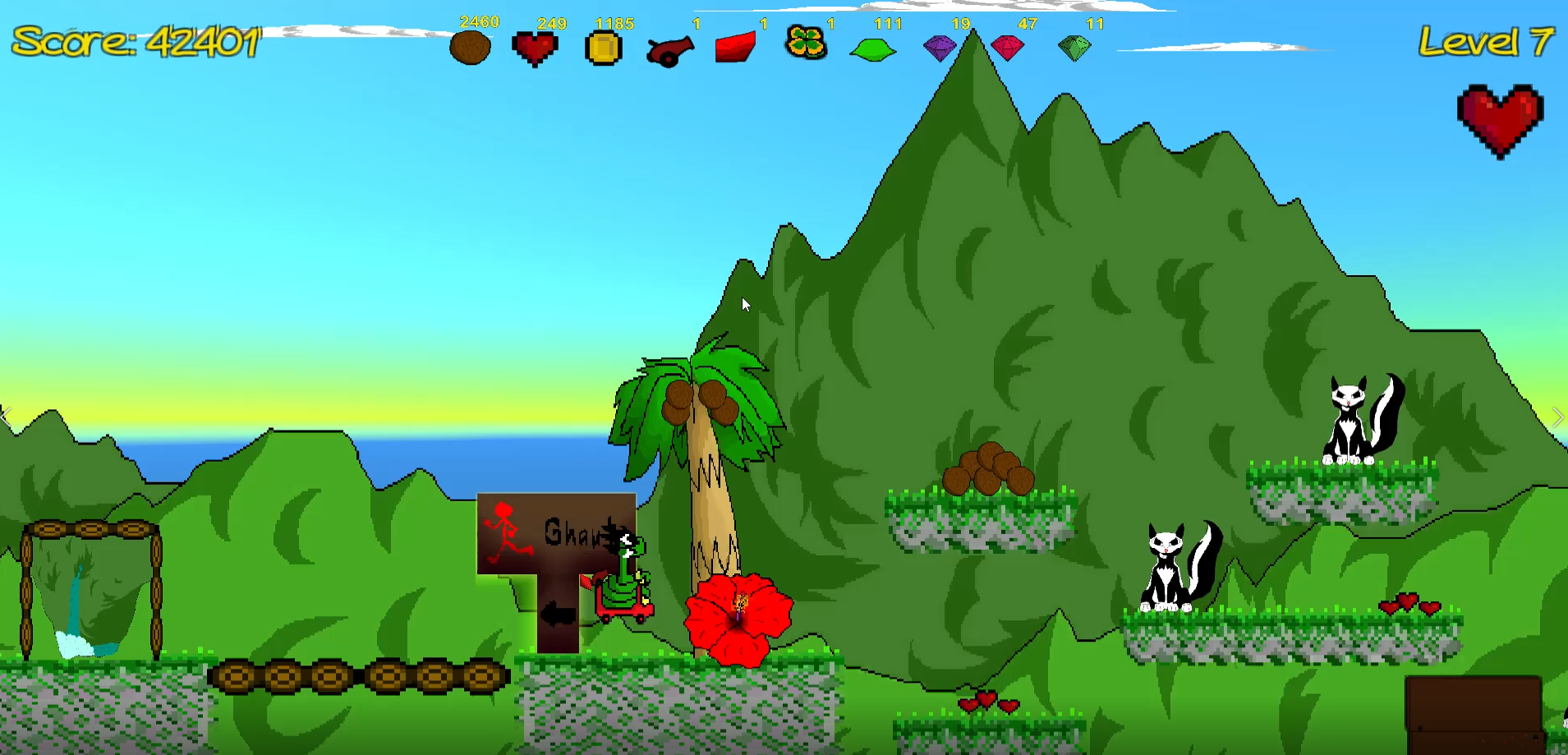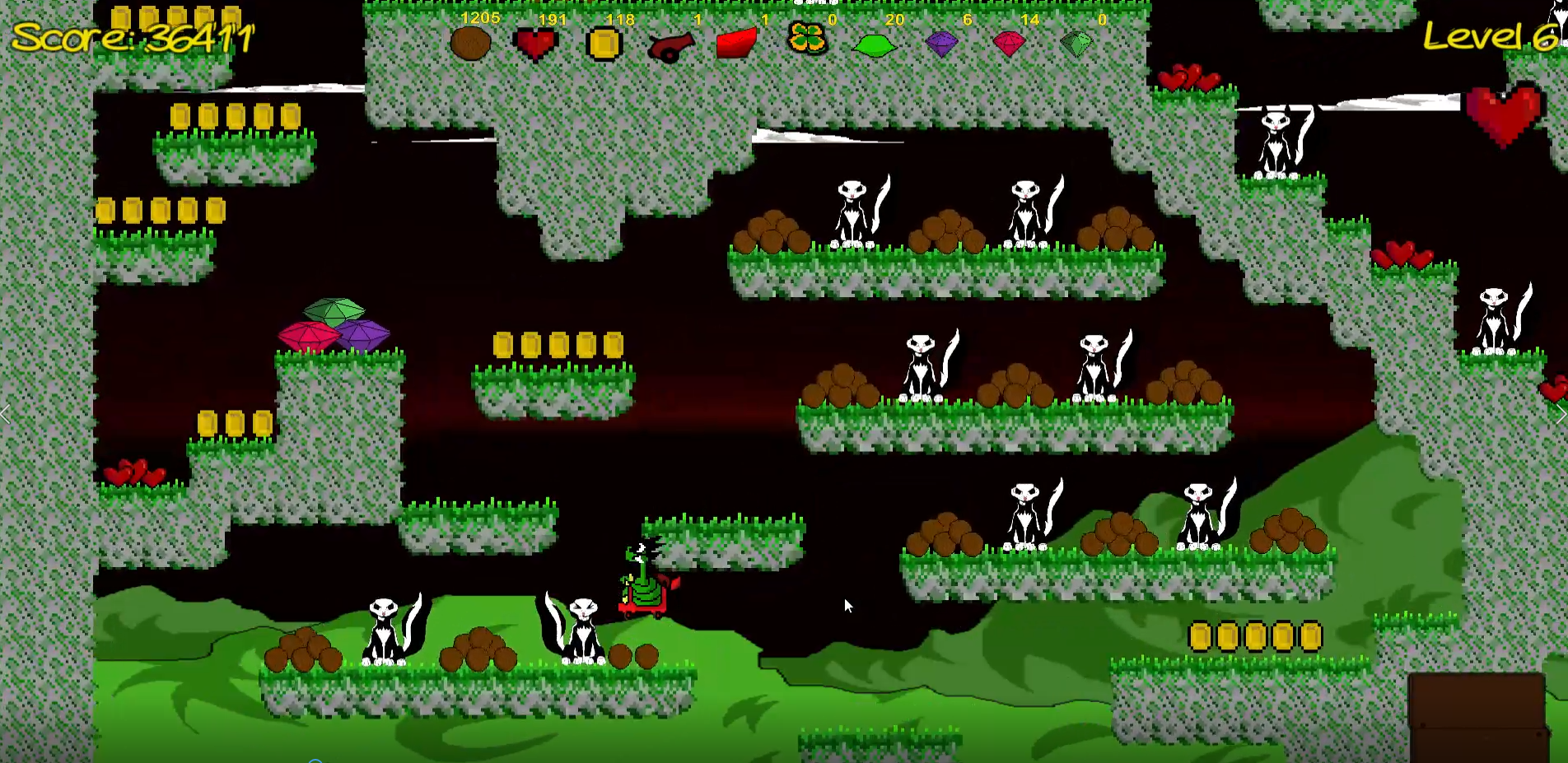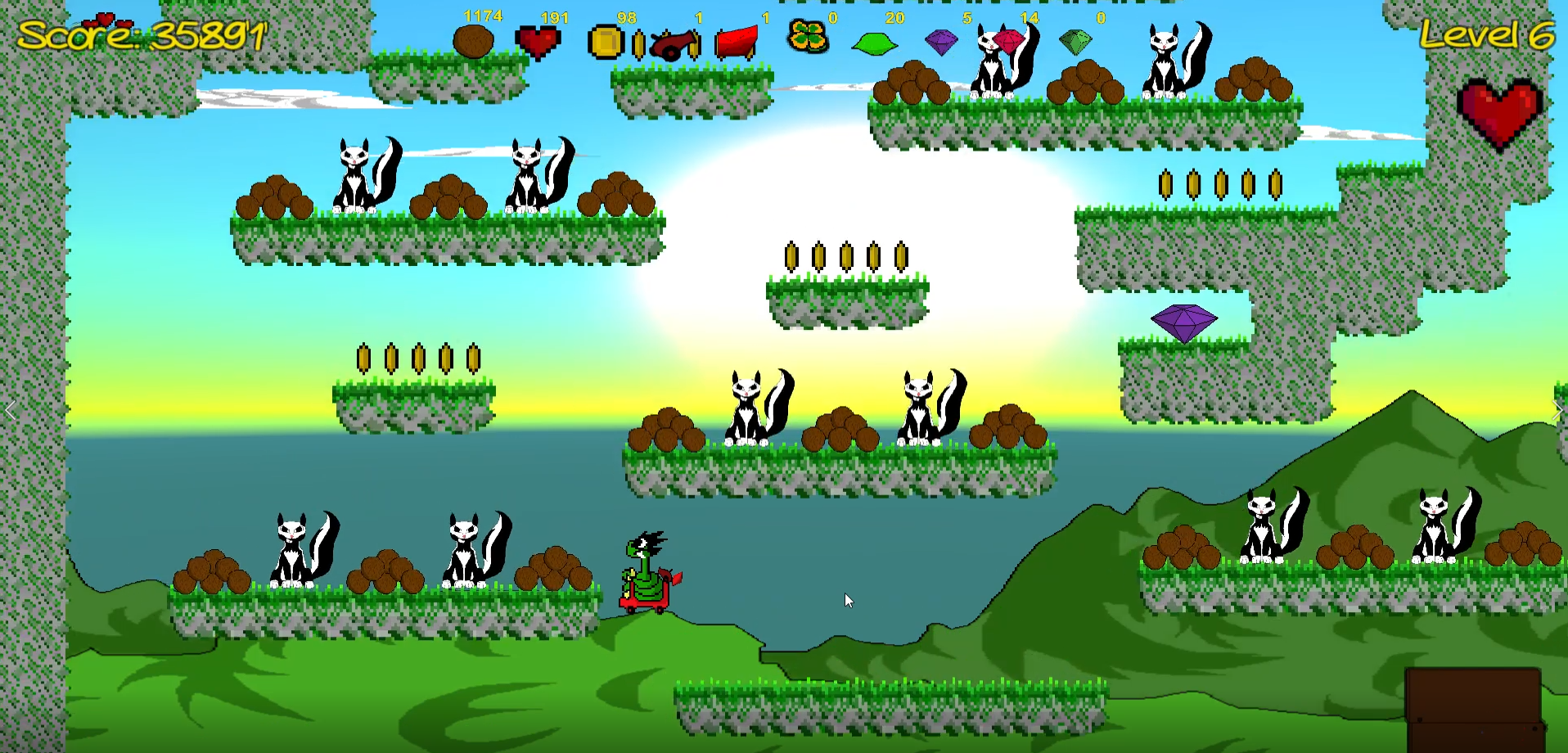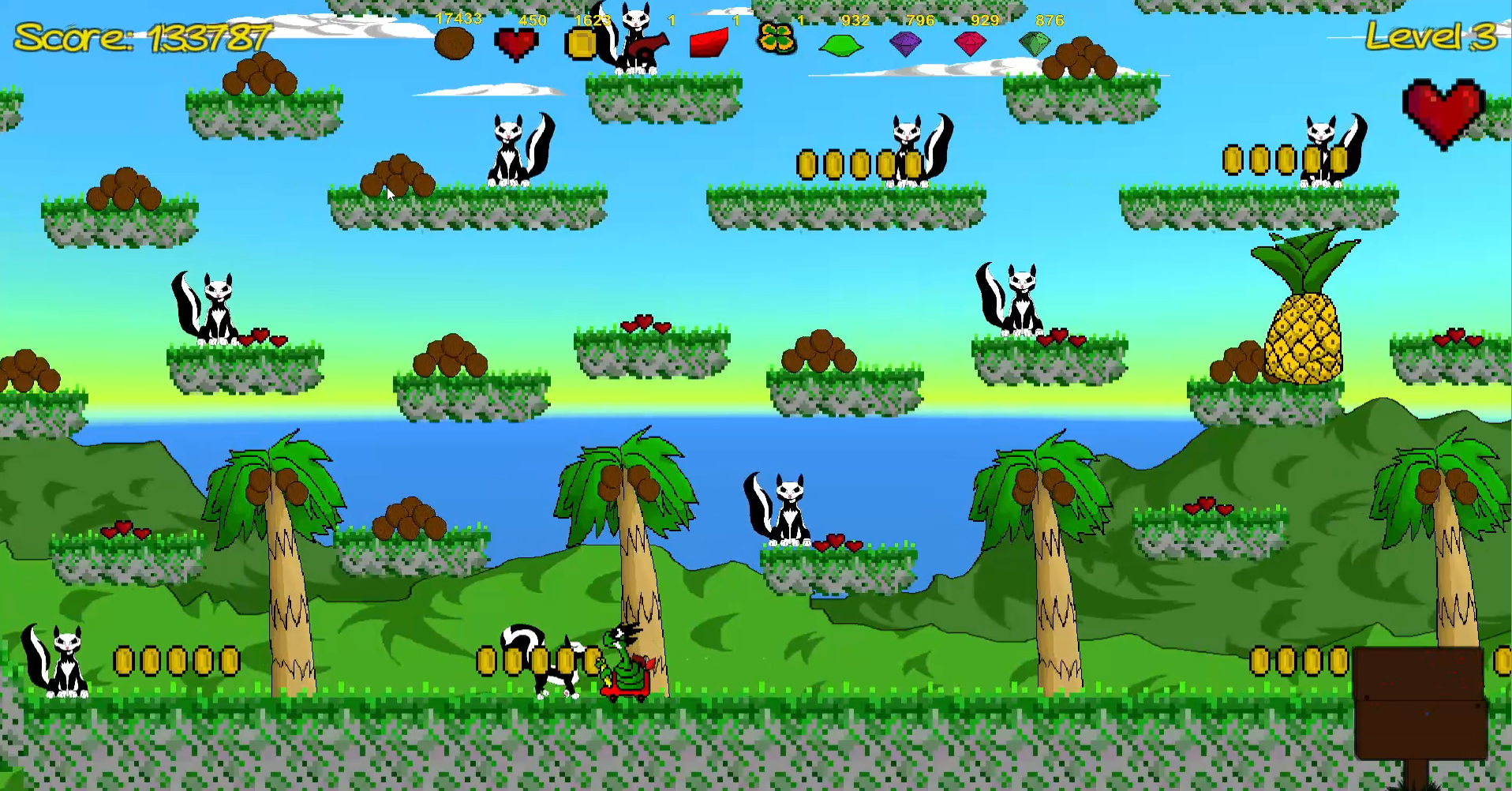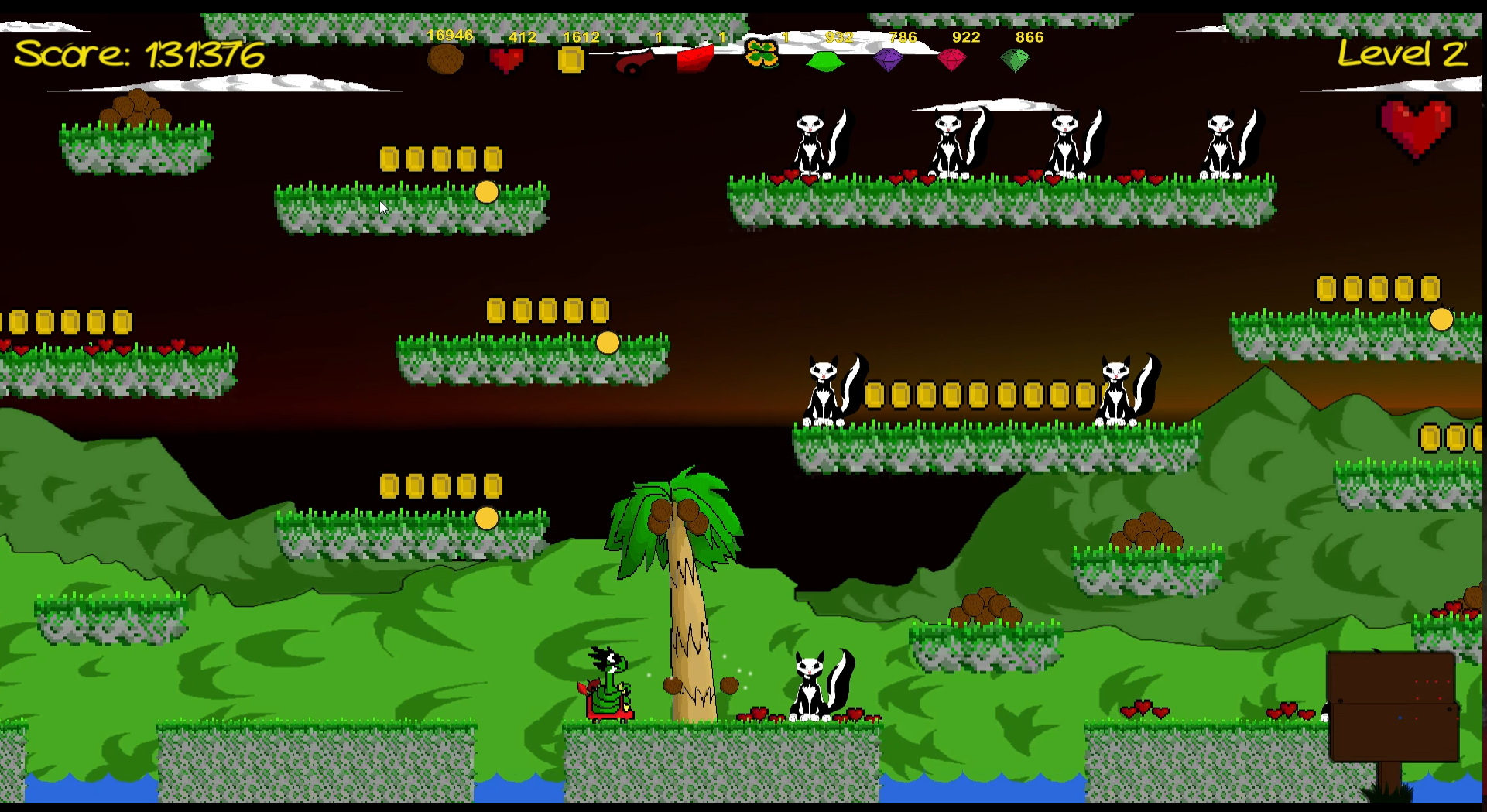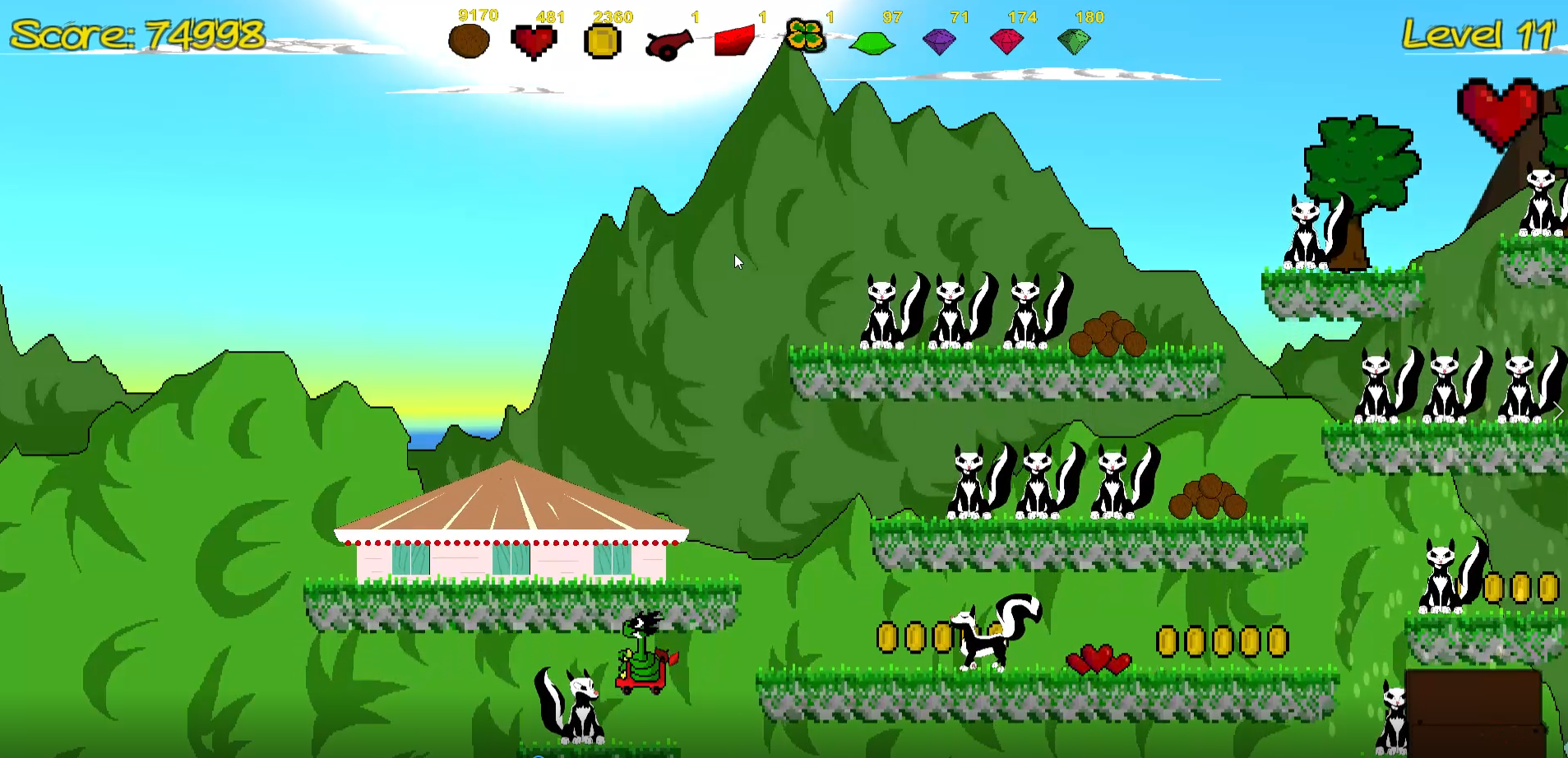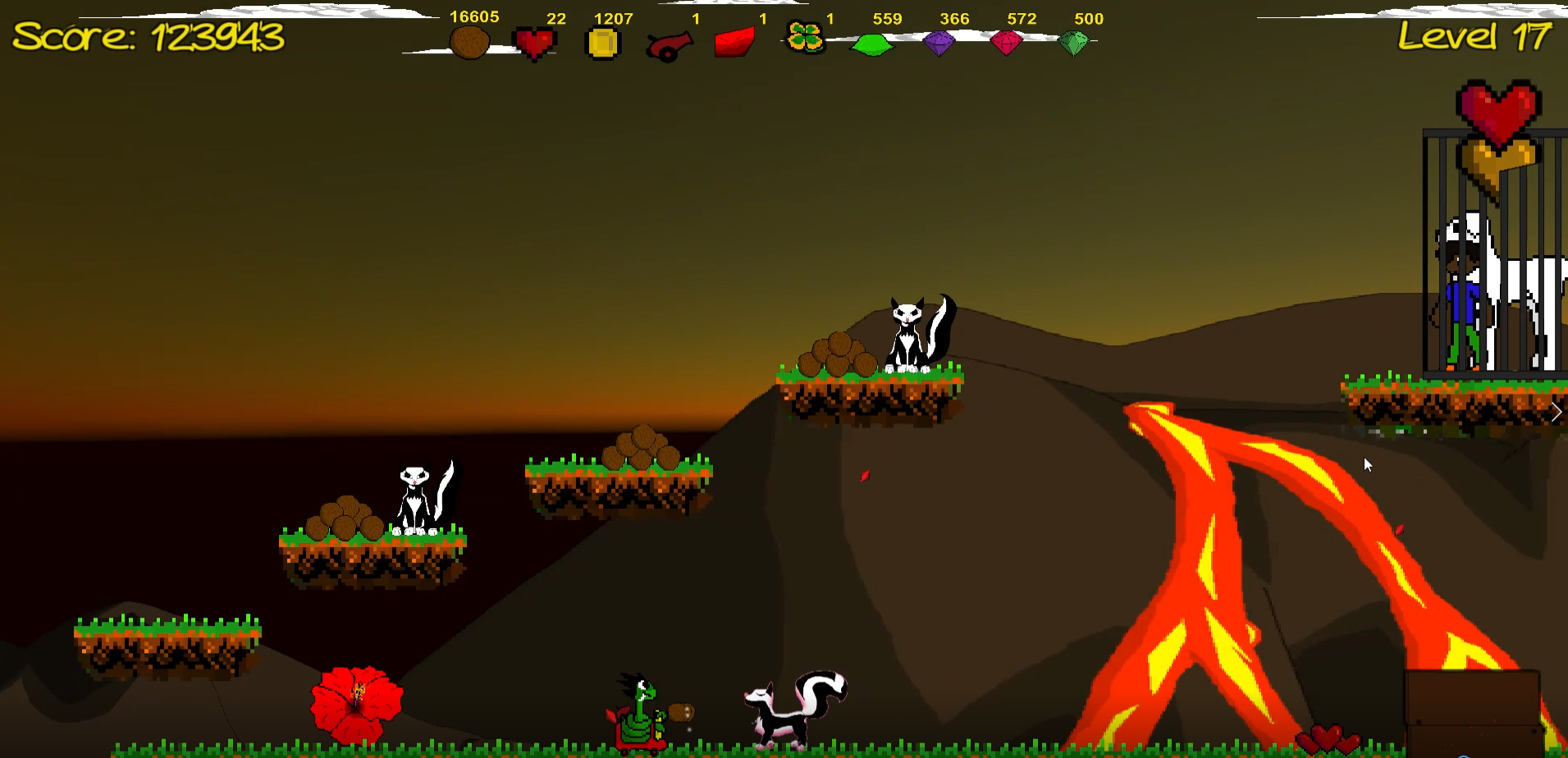 Where to buy
Our game is available on Steam in our storefront.
User Manual
Find our user manual for the game appears here.
Development Blog
For more about our team and development process visit our development blog.
Updates
Follow us on Twitter, Facebook, Youtube and Instagram for updates.
Comics
Check out our comics.